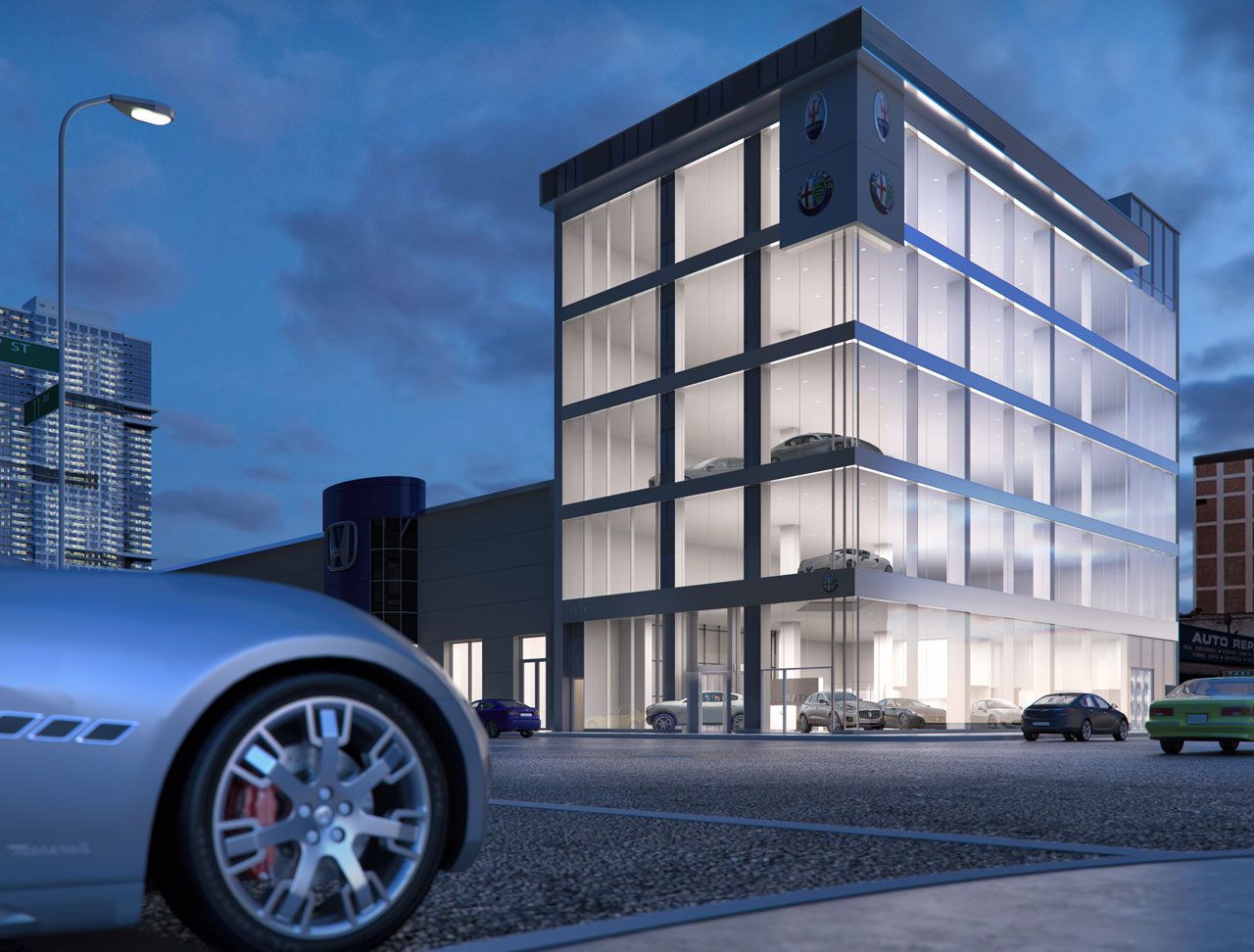 Fifth Avenue has always been the hub for fashion in the heart of the New York. The same analogy goes for the luxury auto manufacturers, as Hell's Kitchen is becoming a center for all of their business. Most of the Europe's luxury brands had opened their showrooms in Hell's Kitchen. The upper side of Manhattan stretching to ten blocks of 11th Avenue is known to be the home of luxury brands showrooms.
Maserati of Manhattan is also planning to relocate their showroom at 639 11th Avenue by west 47th street, right where they can compete with rest of the luxury brands especially Germans. They have the intention to open a five-story building with glass floors and ceiling, assimilating showroom space, sales desks, service center and most importantly the roof top for holding events and new model's release. All the five floors are connected through a glass elevator with enough parking spaces for multiple cars.
The CAI Architecture is building this structure for BNF Automotive Group and the estimated cost of the project is approximate $17 million. BNF Automotive Group also has the showrooms for Jaguar, Land Rover and Infiniti in the vicinity of the planned Maserati showroom. Cross shopping customers can rejoice as they don't have to go far to find other showrooms selling Bugatti, Bentley, Lamborghini, Porsche, Mercedes-Benz, Audi and BMW.